Snapshot
Denomination: Assembly of God
Weekly Attendance: 850
Location: Rochester, NY
The Role: Youth Pastor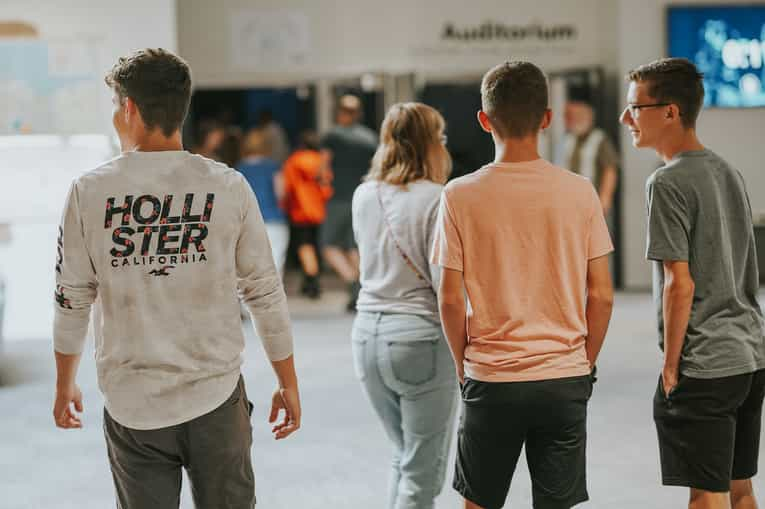 Meet Calvary Assembly:
Calvary Assembly is a growing church that creates a safe place for people to take risks in the faith, develop authentic and meaningful relationships, and discover the future that God intends for them. Our team works really hard and laughs way too much.

About the Youth Pastor:
This is a full-time position with the goal of effectively leading and developing the Calvary Assembly's Youth Ministry (7th-12th grades). Our church's vision is to be a safe place to find faith, friends, and your future – and we view our youth ministry as a place to grow that vision in teenagers. The purpose of the ministry is to reach unchurched students for Christ, assimilate them and their families into the church, and help them to mature into difference makers in our community. Additionally, the role of the youth pastor will be to help develop and deepen the faith for those who already have a relationship with Jesus.

Our student ministry exists to reach indifferent teens for Christ, connect them with other followers of Him, equip them for leadership, and unleash them as difference-makers for the Kingdom. And to have a heck of a lot of fun while doing so.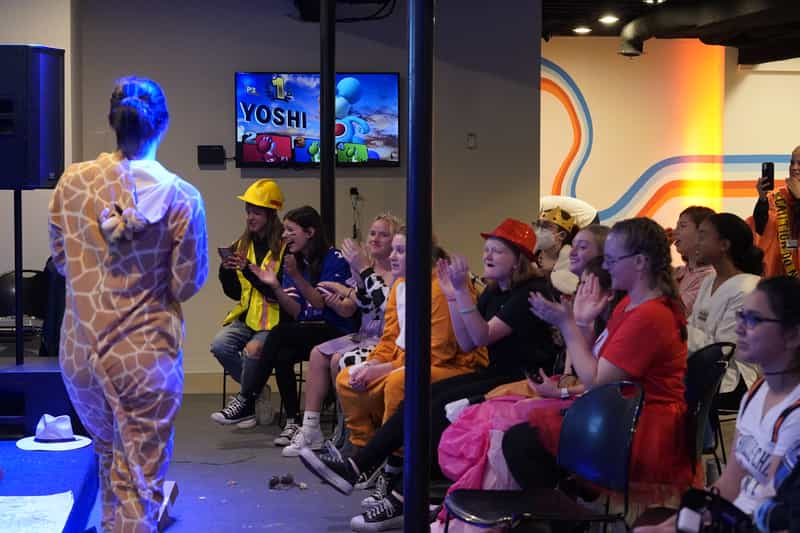 What You Bring:
The following describes many of the characteristics of the ideal candidate for the Youth Pastor:
Education & Experience
• Undergraduate degree required.

• Track record of successful ministry experience.

• Extremely teachable spirit and attitude (we're in this together!).

• Personal, vibrant, contagious, and growing relationship with Jesus Christ.

• Sensitive to the needs and pressures of teenage life and how to guide them to the freedom found in Christ.
• A life marked by personal integrity.

• Already in and willing to continue personal relationships of accountability that are real, authentic, life-giving, and grace-filled.

• Willing to become a member of Calvary Assembly and be an advocate of the vision of the church.

• Passionate about reaching those who do not know Christ, developing people's faith, and creating a safe place for students to find faith, friends, and their futures.
• Commitment to ongoing personal development as a leader through resources, training, and conferences (many of which are provided by the church).

• Mentoring relationship with the executive pastor, lead pastor, and other staff.
Knowledge, Skills, and Abilities
• Shape, lead, and ensure alignment of the Youth Ministry with the vision of Calvary Assembly.
• Continual development and growth of the youth program, targeting kids who do not yet know Jesus – and spiritually developing all the students God brings to us.
o Note: We currently average around 60 teens and 15 youth leaders for each Wednesday night we gather (currently 3 out of 4 Wednesdays, off in summer). On Sundays, students start by worshiping in the auditorium and having a separate teaching every week (except for Communion Sunday once per month so they can be connected to the church at large).
• Development of student leaders that gives teens the opportunity to lead inside and outside the church.
o Note: We currently have around 70% of our regular attending teens involved in serving and want to continue this trajectory.
• Development, recruitment, and leadership of a growing adult leadership team who will help to invest in the lives of students to create more and better disciples.

• Compelling vision caster and preacher of God's word.
• Ensure consistent and effective communication to keep parents connected, with the purpose of helping to equip, train, and disciple the parents of students.

• Careful management, vision, and stewardship of the youth ministry's annual budget.

• Counseling, wisdom, and discipleship in one-on-one settings with students.

• Has an effective strategy and implements a gameplan to reach non-believing students with the hope of Jesus.

• Leadership and vision of small groups, youth worship team (ideal), and other ministries under the banner of student ministry.

• Occasional other responsibilities delegated from Executive or Lead Pastor that includes, but is not limited to, weddings, funerals, and other pastoral care items.

• Ability to effectively communicate to adults in a Sunday service, whether prayer moments, announcements, or other public speaking opportunities.

• Handle confidential information in a proper and secure manner.

Personal Characteristics & Qualifications
Culture fit. Contributes to a healthy and enjoyable work environment. Knows when to have fun and when to put their head down and work.
Competency. Fluent competence in job responsibilities.
Character and Spiritual Maturity. A relationship with God through faith in Jesus.
Christ evidences the fruit of the Spirit in daily living. Is consistently a godly example to those around him or her, using their influence to draw others closer to Jesus.
Organizer. Organizational and administrative abilities to plan effective events and coordinate many volunteers.
Strong giftedness and confidence in public teaching and preaching.
Leadership. Proven ability to continually recruit, build, train, and develop a growing team of adult volunteers.
Self-starter. A consistent self-starter who is willing to accept responsibility for the success of their ministry.
Flexible. Strong ability to handle different personalities, giftings, passions, temperaments, and church backgrounds.
Vision Caster. Ability to effectively communicate with teenagers, parents, leaders, and staff members.
Creative. Creative abilities to regularly think "outside the box" and be a "calculated risk taker".
Community advocate. Initiator of relationships, especially seeking out and pursuing teenagers to help them get connected and grow their faith.
Interpersonal Skills and high emotional IQ. The ability to effectively attract, relate to and communicate with others in a gracious, wholesome, and persuasive manner.
Initiate counsel and care to those in your ministry for the intent of their spiritual growth.
Social Media Fluency. Proficient with social media (Instagram a must, Tik-Tok a bonus).
Growth mindset. Willingness to receive encouragement and critical feedback.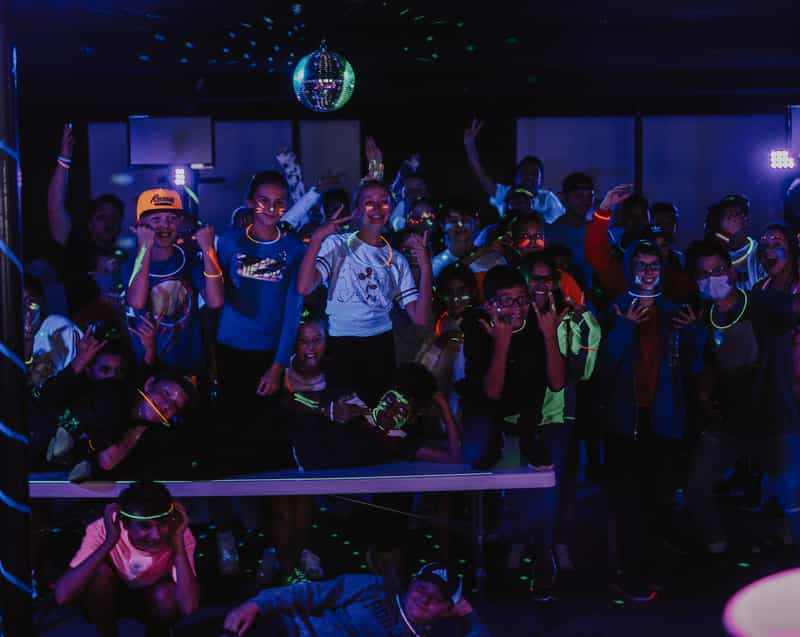 What it's Like to Live in Rochester, NY:
One thing we love is our city. It's filled with some incredible food. If you like Mexican, Italian, American, Indian - honestly we have so many different great options. It's an affordable city too with cost of living at 15% less than national averages.

We're 50 minutes from Bills stadium, Strong Museum of Play is unreal, and there are tons of free splash pads, as well as parks if you like to hike and get outdoors. We're 5 miles from the airport as well, so if you need to go see family or getaway it's super convenient.

Think you're a great fit for this role? Become a candidate below.