Snapshot
Denomination: Baptist /Great Commission Baptist

Weekly Attendance: 1,300
Location: Broadview Heights & Brunswick, Ohio
The Role: Lead Pastor
Meet Cuyahoga Valley Church:
Cuyahoga Valley Church (CVC) began as a church plant of Far Hills Church in Dayton, Ohio in 1986 with a small group of two couples under the leadership of Pastor Rick Duncan. CVC held its first public service on Easter Sunday in 1987 with 66 people in attendance. CVC continued to grow while meeting in Brecksville Middle School and then broke ground for a new building in 1999. CVC moved into its current location in Broadview Heights in 2001. In 2012, Founding Pastor Rick Duncan passed the baton of leadership to Chad Allen. Chad Allen served CVC for 13 years and transitioned to a new Senior Pastor role closer to family in 2023.
Since its inception, CVC has maintained its affiliation with the Great Commission Baptists (also known as the Southern Baptist Convention). This affiliation connects CVC with the Cleveland Hope Association, the State Convention of Baptists in Ohio, the North American Mission Board, and the International Mission Board. This denomination works through 1,175 local associations and 42 state conventions. Great Commission Baptists share a common bond of basic Biblical beliefs and a commitment to proclaim the Gospel of Jesus Christ to the entire world.
Cuyahoga Valley Church (CVC) has two campuses. The Broadview Heights, Ohio campus is the original campus that began in 1986. This campus currently has three Sunday service times with roughly 1,100 people in attendance each Sunday. CVC launched its second campus in Brunswick, Ohio in May 2021. The Brunswick campus currently holds two Sunday morning services with about 200 people in attendance. Both campuses hold to CVC's passions:
Living Truth

God Dependence

Caring Community

Linked Generations

Equipped Leadership

Missional Living
About the Lead Pastor:
Cuyahoga Valley Church is looking for a new Lead Pastor to take them into their next season of fruitful ministry. They are looking for a God-dependent, Christ-focused, and Spirit-led leader who is passionate about their mission of Inviting People to New Life in Christ. The next Lead Pastor will work closely with the Elders and Leadership to set direction for the future and oversee the implementation of the vision God has given to CVC and its leaders.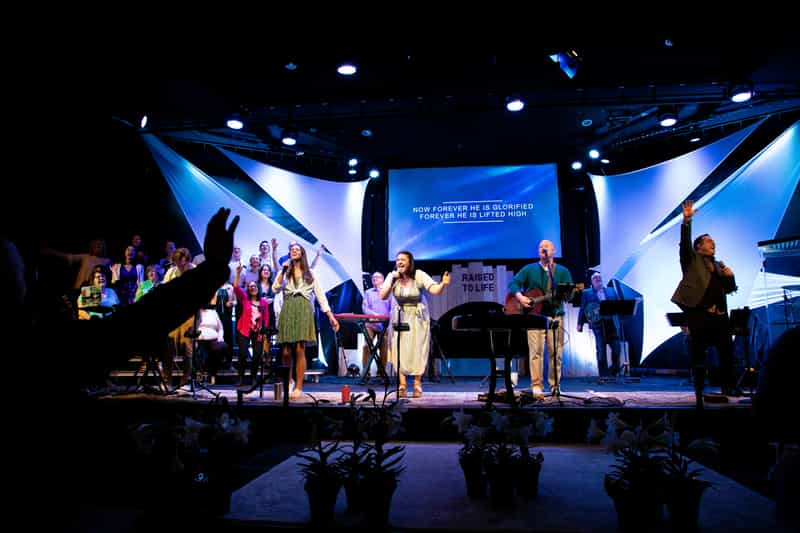 The Lead Pastor's Responsibilities Include:
The purpose of the Lead Pastor position is to be the senior leader of CVC - teaching/preaching, setting vision/direction, and implementing the strategy at CVC across all campuses. Responsibilities include:
Prayer - The Lead Pastor will lead the church in the depth and breadth of prayer. This includes a robust personal life of prayer as well as strengthening our corporate and LifeGroups prayer life.

Preaching/Teaching: Prepare and give messages that are Christ-centered, exegetically faithful, spiritually powerful, humbly helpful, and evangelistically fruitful. The messages must challenge believers to grow in their relationship with Jesus Christ and invite nonbelievers to new life in Christ.

Staff Leadership and Development: The Lead Pastor will lead, evaluate, and mentor existing staff in their respective areas of ministry and help to arrange staff to best serve the church. This will include the following responsibilities, in collaboration with staff team:

Oversee training and development for the pastoral staff.

Work with the Elders and the Leadership in hiring, coaching, or dismissing staff.

Provide leadership to the pastoral staff in the design and implementation of all church ministries.

Work with the Compensation and Benefits Team to implement salary reviews and recommendations.

Maintain efficient and effective lines of communication between the Staff and Elders.

Facilitate staff meetings and one-on-one meetings with direct reports and conduct regular performance reviews. This would include personal and professional development plans, goal setting, prioritizing, and ministry implementation. Will also supervise the Decision Team in doing the same for their ministries.

Project future staff needs, making recommendations to the Decision Team and Elders regarding staff additions or changes in ministry responsibilities.

Ensure Staff and volunteers operate within the approved budget unless expressly approved by the Elders.

Develop culture of multiplication in all areas of ministry, including campuses.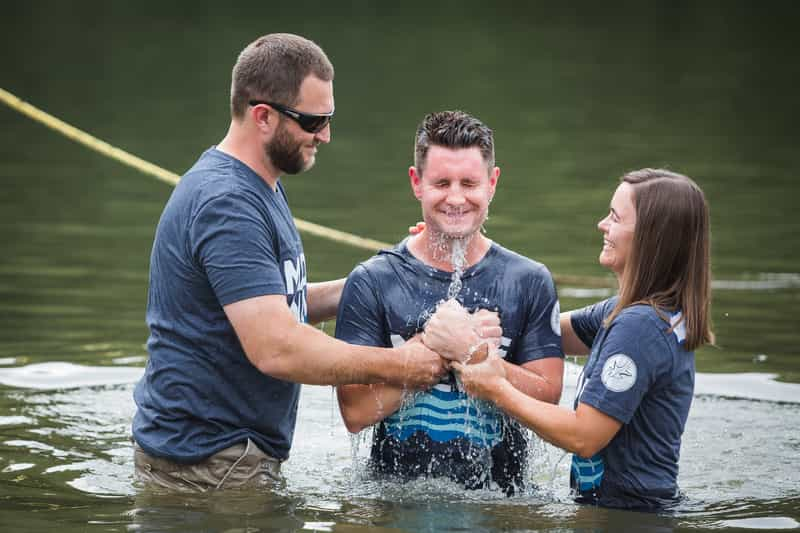 What You Bring:
The following describes many of the characteristics of the ideal candidate for the Lead Pastor:
Education & Experience
7 + years of experience leading within a growing church setting - able to understand, motivate, and support ministry leaders. The candidate will have experience supervising and mentoring pastoral staff.

Experience with multiplication of ministries and/or campuses preferred.

All Staff and Elders at CVC must meet biblical qualifications especially those outlined in 1 Timothy 3 and Titus 1.

A Master's level Seminary Degree is required.
Knowledge, Skills, Abilities, and Personal Characteristics:
Enthusiastically support the mission, vision, values, and strategy of CVC.

An identifiable salvation experience and a pattern of spiritual development characterized by prayer, Bible study, and regular church attendance.

A passion that agrees with CVC's vision of "Inviting People to New Life in Christ."

A strong biblical foundation for wise management in a church setting.

A proven ability to teach/preach with excellence and faithfulness.

A proven leader and strategic thinker who will guide the pastoral staff in casting vision and mobilizing administrative support to maintain and advance the ministry of CVC.

Strong interpersonal skills:
o Able to communicate persuasively and compassionately both orally and in writing.
o A self-aware, emotionally healthy, decisive, humble, and relational leader with excellent conflict resolution skills.
o Personable and collaborative personality.
o Able to lead effective meetings.
Expected to contribute to the team spirit of the staff through fellowship, encouragement, cooperation, prayer support, and other appropriate ways, as he serves his Lord Jesus Christ and CVC.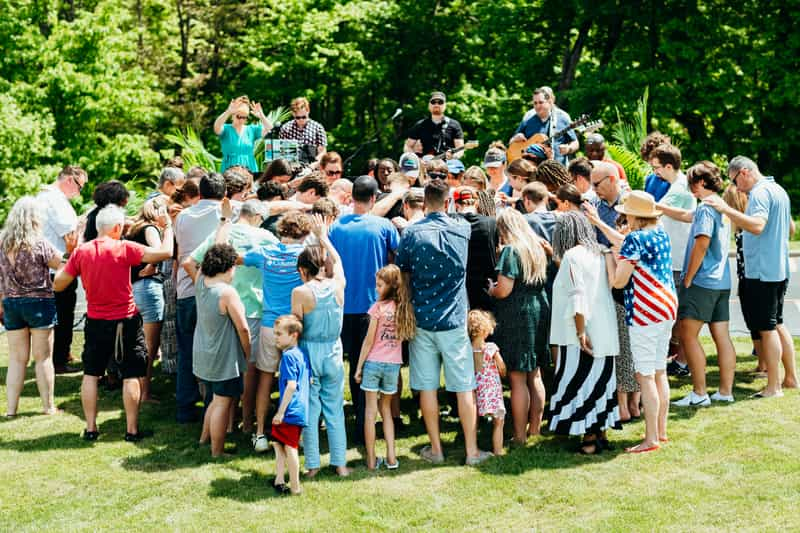 What it's Like to Live in Broadview Heights, Ohio:
Broadview Heights is a suburb of Cleveland, Ohio that has excellent golf courses, a community garden, a Historical Society & Museum, and a stellar Community Theater. Broadview Heights is in Cuyahoga County and is one of the best places to live in Ohio. Living in Broadview Heights offers residents a sparse suburban feel and most residents own their homes. Many young professionals live in Broadview Heights and residents tend to have moderate political views. The public schools in Broadview Heights are highly rated.
In 2019, the median property value in Broadview Heights, OH was $228,500, and the homeownership rate was 82%. Most people in Broadview Heights, OH drove alone to work, and the average commute time was 26 minutes.
Broadview Heights, OH is home to a population of 19.2k people, and the 5 largest ethnic groups are White (Non-Hispanic) (88%), Asian (Non-Hispanic) (4.83%), Black or African American (Non-Hispanic) (3.41%), Two+ (Non-Hispanic) (2.08%), and White (Hispanic) (1.36%).
Think you're a great fit for this role? Become a candidate below.