Snapshot
Denomination: Baptist
Weekly Attendance: 1,000 - in person, 400 - online
Location: Eugene, Oregon
The Role: Lead Pastor
Meet First Baptist Church of Eugene:
First Baptist Church Eugene is a gospel-centered church with an emphasis on Biblical teaching, discipleship, and community outreach. The church started in 1852 with 7 people in a log cabin, FBC Eugene was the second church established in the surrounding territory. The current facility was completed in 2004 and paid off in 2016. Recently we transitioned to a shared leadership model with a Lead Pastor and Lead Executive Pastor working in partnership to fulfill the vision of FBC.
The ministries of FBC focus on small groups, youth, and kids, college and international students, adults, families, and Camp Harlow. Local and global missions have been an important part of FBC's history with missionaries around the world and active local outreach. We believe we are called to live, love, and lead like Jesus. And as His Spirit leads and empowers us, we believe we will continue to become more effective ministers of the Gospel.
About the Lead Pastor:
The Lead Pastor (LP) serves as an elder and a pastoral/spiritual co-lead of First Baptist Church Eugene (FBC) in partnership with the Lead Executive Pastor. The LP shepherds and leads the congregation in biblically sound preaching/teaching, vision casting, and pastoral care. He exhibits the fruit of the spirit, a godly character, and displays a relatable and approachable demeanor. The LP is a man who is passionate about relationship-building within FBC as well as in the community. He understands the complexities of leading an intergenerational church and honoring its history and legacy. He is committed to creating programs and worship experiences that attract and engage youth and young adults into the lifeblood of the church and community. Equipping them to be disciples that make disciples.
The LP places a high value on equipping the congregation to do the work of ministry in their individual neighborhoods, in Eugene, the surrounding communities, and the world. He is skilled in exegeting the Word of God while presenting it in a way that is relevant, relatable, and applicable in everyday life. The LP has an evangelistic heart toward the unsaved and those far from the Lord and is intentional about inviting them into a life-changing relationship with Jesus Christ. He is a man of prayer that seeks the Lord for wisdom, vision, and direction of FBC. The Lead Pastor oversees the teaching and discipleship ministries of First Baptist Church Eugene. He is also responsible for modeling, leading, and collaborating in the disciple-making process in and outside the pulpit by teaching through personal example and training.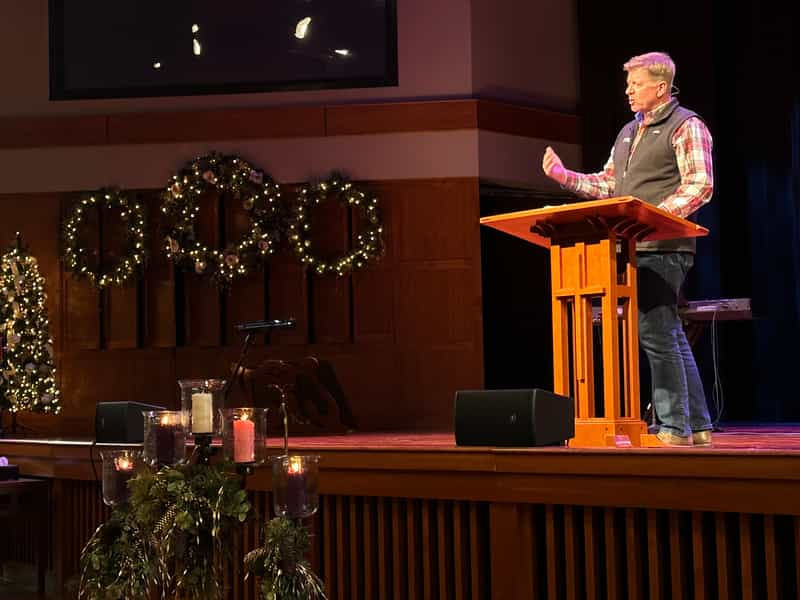 The Lead Teaching Pastor's Responsibilities Include:
Authority and Relationships
Jesus is the ultimate head of FBC with all congregants, including Congregant Elders and Pastors, being accountable to him.

The Lead Pastor is hired by and reports to the Congregant Elders (8).

The Lead Pastor is a co-lead pastor with the Lead Executive Pastor and has specific and shared management roles and responsibilities. He also is an Elder sharing governance responsibilities with the rest of the Board of Congregant Elders in the areas of strategic development and policy formation.

Members of the pastoral staff are responsible for equipping congregants for ministry and are accountable to the Lead Pastor and Lead Executive Pastor. Congregants are encouraged to use their gifting(s) by God to serve Him locally, and some, globally.
Spiritual Requirements
Affirmed and approved by FBC as a recognized elder/pastor.

Submitting to the FBC Membership Commitment.

Able to shepherd the flock; (See Acts 20:28-31; I Pet. 5:1-4).

Meets character/spiritual qualifications of an elder described in I Timothy. 3:1-7 and Titus. 1:5-9.
Areas of Responsibilities as a Co-Lead Pastor:
Collaborate with the Lead Executive Pastor while leading in his specific ministry areas, support in other areas, leverage strengths, encourage, learn, and grow with one another to achieve the mission, vision, and goals of the church through shared leadership of the staff to equip the congregation to BE the church to all people locally and to the ends of the earth.
In partnership with the Lead Executive Pastor and the Congregant Elders, be the primary instrument of vision and strategic plans and communication.

Model, communicate, implement, and evaluate the vision and ministry plan.

Lead in staff recruitment and development as needed.

Develop and evaluate pastoral staff to effectively implement the vision and mission of the church.

Participate with the rest of the elder board to govern the long-term health of the church

Adhere to the church policies
2. Invest in the staff/pastoral organizational life and participate in a community "Life Group" (small group).
3. When helpful, provide instruction and training for other Congregant Elders, staff, and pastors.
4. Take time for personal growth opportunities to increase ministry effectiveness.
5. When conflicts occur, resolve them through active listening, personal reflection, reconciliation, and forgiveness.
6. Find opportunities to build relationships, invest and engage in the local community.
7. Perform other duties as assigned by Congregant Elders (8).

Lead Pastor's Distinct Areas of Responsibility
Preach the Word.

Teach sound doctrine/theology (see FBC core beliefs).

Be an example to the congregation in life and ministry.

Cast FBC's vision and promote the support of its mission through the pulpit ministry.

Prepare and preach biblically sound, relevant and applicable messages that minister to an intergenerational congregation.

Oversee the production and format of public worship services (Communications Dept)

Provide pastoral congregational care and assist with helping appointments.

Mentor and develop young pastors and leaders.

Attend or delegate representation of FBC at Church Venture monthly/annual meetings as determined.

Evaluate programs and staff under direct ministry structure, sharing any notable issues and/or high-priority decisions as needed with the Elder Board for awareness and guidance.
Special Knowledge / Skills Required
A mastery of the Bible, theology, preaching, teaching, pastoral care, and leadership.

Plan and conduct worship services that are a blend of traditional and contemporary approaches that honor and uplift God.

Is wise, relational, discerning, self-initiating, loves people, demonstrates the fruit of the Spirit in all areas of life and relationships, and can confront sin directly and lovingly.

Able to build and lead church/staff culture, create the vision, develop diverse and cohesive teams, manage projects, think analytically and strategically, innovate and implement ideas, and write and speak with clarity and vision.

Given to prayer and demonstrates a growing consistency /mastery of the spiritual disciplines.

Demonstrate a strong commitment to community involvement and engagement.

Develops, implements, and communicates a clear church vision that motivates, engages, and deploys the congregation in the work of ministry.

Represents the church in its external relationships with religious and church-approved community organizations.
Terms of Employment
Endorse and support FBC's Membership covenant, Statement of Faith, and Position Statements.

Agrees to abide by all policies and procedures as outlined in the FBC Personnel Policy Manual.

Remain a member in good standing of FBC.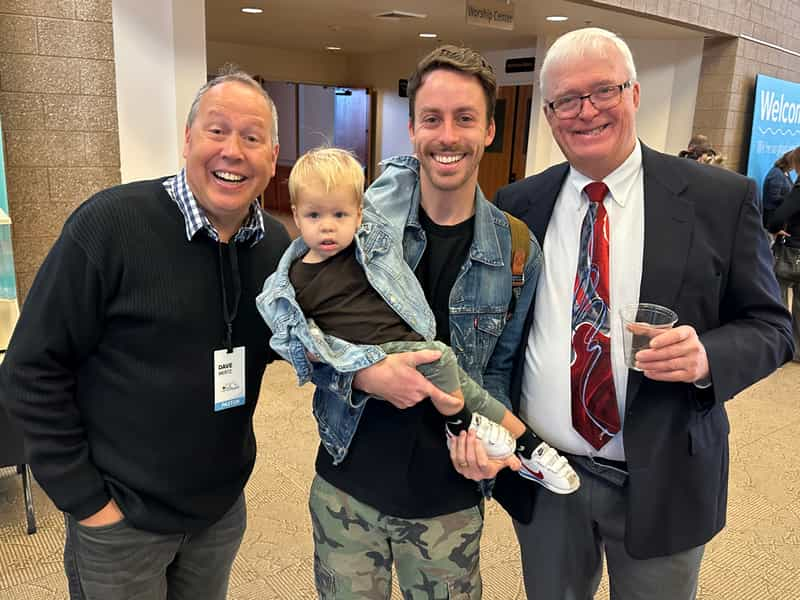 What You Bring:
The following describes many of the characteristics of the ideal candidate for the Lead Pastor.
Education & Experience
Master of Divinity (MDiv) or other Master Level Seminary Degree
5+ years of pastoral leadership and teaching ministry experience.
Demonstrated experience with online engagement and familiarity with digital communication methods.
Proven performance record in pastoral and organizational leadership.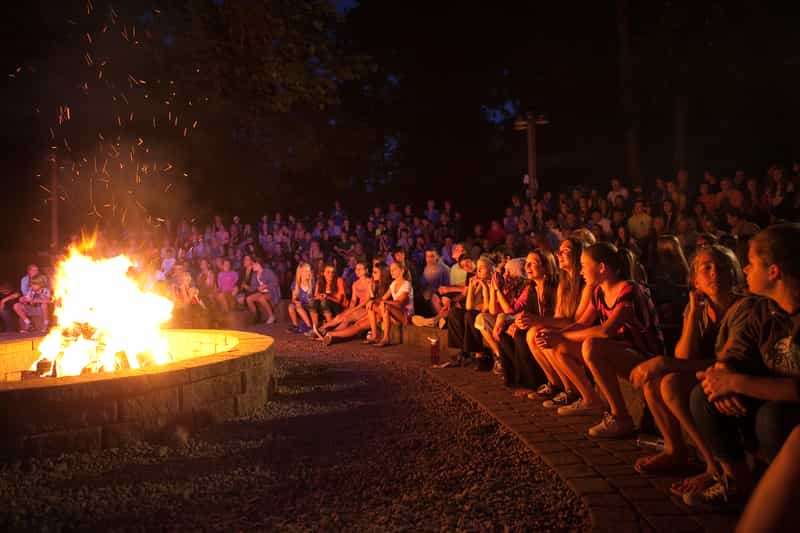 What it's Like to Live in Eugene, OR:
Eugene-Springfield is a sports-oriented, artsy-liberal, college town, with academic niches, logging communities, outdoor enthusiasts, and a growing tech job market. Lane County is one of the most unchurched counties in the United States. Eugene is the home of the Oregon Ducks and TrackTown USA, hosting International Track Meets and the Olympic Trials. Lane County is 81% White, 9% Hispanic, 4% Mixed, 3.3% Asian, 1.4% Black, and 1.3% Other. Because of its mild climate and community feel, Eugene-Springfield has a normal cost of living with a slightly higher real estate index than other parts of the Pacific Northwest.
With a large rural population along with unique urban centers such as Portland, Seattle-Tacoma, and Eugene, the Pacific Northwest has a diversity of communities, world views, and opinions. The mild climate and diverse geography (mountains, coasts, high plains, rivers, forests) attract many outdoor enthusiasts with activities such as hiking, biking, camping, running, and water sports. The Pacific Ocean and beautiful snow-capped mountains for skiing are a 90-minute drive from Eugene. The culture is both community and cause-oriented. People tend to see themselves as open to different belief-value systems, practices, and cultures but can be quick to stop listening if offended or challenged.
Think you're a great fit for this role? Become a candidate below.