Snapshot
Denomination: Baptist- SBC
Weekly Attendance: 650
Location: Zachary, LA
The Role: Associate Pastor of Worship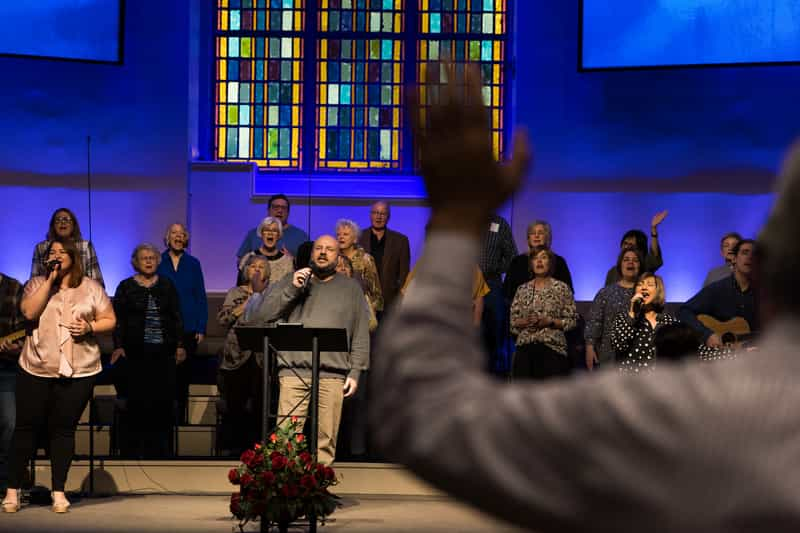 Meet First Baptist Church Zachary:
First Baptist Church Zachary has been a spiritual cornerstone in Zachary for generations. Its long history going back to its beginning in 1911 has allowed the church to build roots in the Zachary community as a hospitable and Scripture-centered church.
Worship services at FBC Zachary are a blend of traditional and contemporary elements, providing a meaningful experience for all. The early traditional style service includes a full choir, while the later blended/contemporary-style service features a worship band and livestream. Through heartfelt music, sermons that preach the Word, and active ministries to disciple church members of all ages, we seek to draw closer to God and strengthen our relationship with Him together.
This is more than a place of worship; it is a family united by faith and a desire to serve each other and the surrounding community. By digging into the Word, FBC Zachary discerns how to live missional lives generously and in deep community with one another.
About the Associate Pastor of Worship:
First Baptist Church Zachary is searching for an Associate Pastor of Worship who will be responsible to the pastor for leading the church in planning, conducting, and evaluating a comprehensive worship and media ministry. This person will be responsible to the local church body through the church personnel committee for their employment requirements and responsibilities. The church is looking for someone who is a pastor at heart, rather than a performer. The Associate Pastor of Worship will utilize their musical ability, servant heart, and passion for worship to lead the congregation in the ministry of glorifying God.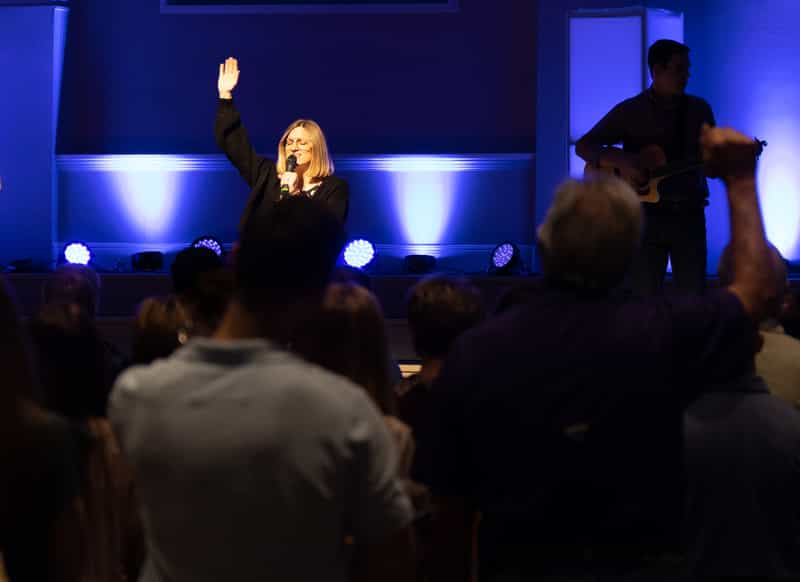 The Associate Pastor of Worship's Responsibilities Include:
Direct the planning, coordination, operation, and evaluation of a comprehensive music ministry, including management of the music ministry budget.

Coordinate the church music ministry with the calendar and emphases of the church.

Work with the Music Ministry Team in determining music ministry goals, organization, leadership, facilities, finances, and administration.

Provide supervision for support Personnel according to the church staff organizational chart.

Serve as the leader in worship services, giving direction to the worship support leaders, congregational participation, and other phases of worship.

Direct and provide leadership for overall media ministry of the church including live streaming and DVD ministries.

Work with the pastor in planning regular and special worship services of the church and be responsible for the selection of the music.

Stay informed and prepare appropriately for weddings, funerals, and other special events to be held in the church.

Be available to counsel, arrange, and provide music for special projects, ministries, and other church-related activities in cooperation with appropriate individuals or groups.

Direct music groups and congregational singing.

Be responsible for enlisting and training leaders for the church music ministry.

Work in cooperation with the appropriate persons in selecting, and listing, training, and advising song leaders, accompanists, and other musicians who serve in church program organizations.

Coordinate the performance schedules of music groups and individuals in the functions of the church.

Give direction to a music ministry plan of visitation and enlistment.

Supervise maintenance of and additions to the music library and equipment, including music materials, supplies, instruments, and other musical equipment for use in the church's program.

Keep informed on current music methods, materials, promotion, and administration, utilizing them where appropriate.

Coordinate the training and use of instrumentalists and vocalists in groups or as individuals.

In consultation with the Music Ministry Team, prepare an annual budget to be recommended to the Stewardship Committee.

On occasion, be available nights and weekends for music ministry events as well as to work with the pastor in making emergency pastoral care visits as needed.

Assist the pastor with the pastoral care responsibilities of the church, especially with regard to hospital, homebound, and nursing home visitation.

Comply with all established church policies and procedures as well as applicable federal and state laws.

Serve as staff advisor for church committees and ministry teams as assigned by the pastor.

Accept other assignments made by the pastor and assist other staff members as needed.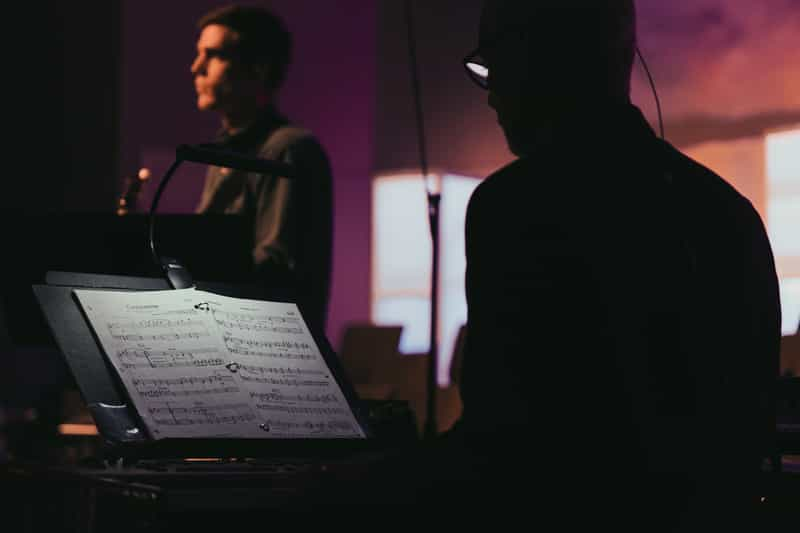 What You Bring:
The following describes many of the characteristics of the ideal candidate for the Associate Pastor of Worship:
Education & Experience
Undergraduate degree, required

Ordination to the ministry, required

Seminary degree

5+ years of experience in a music church staff or other music-related position
Knowledge, Skills, and Abilities
Ability to play at least one musical instrument

Skill in both classic and contemporary worship styles

Exceptional administrative skills

Basic ability to use computer software, such as Word, PowerPoint, Excel, Outlook, PlanningCenter, and Worship Planner

Knowledge of theatrical lighting and sound systems, including operation and maintenance

Knowledgeable in how to lead a band

Strong vocals

Ability to read music

Ability to work with and develop a choir
Personal Characteristics & Qualifications
Committed to the "Baptist Faith and Message 2000" in principle and teachings, both professionally and personally, required

Sufficient good health to discharge duties properly, required

Effective and quality leader

Exceptional speaker, confident speaking in front of groups

Effective listener and communicator, written and orally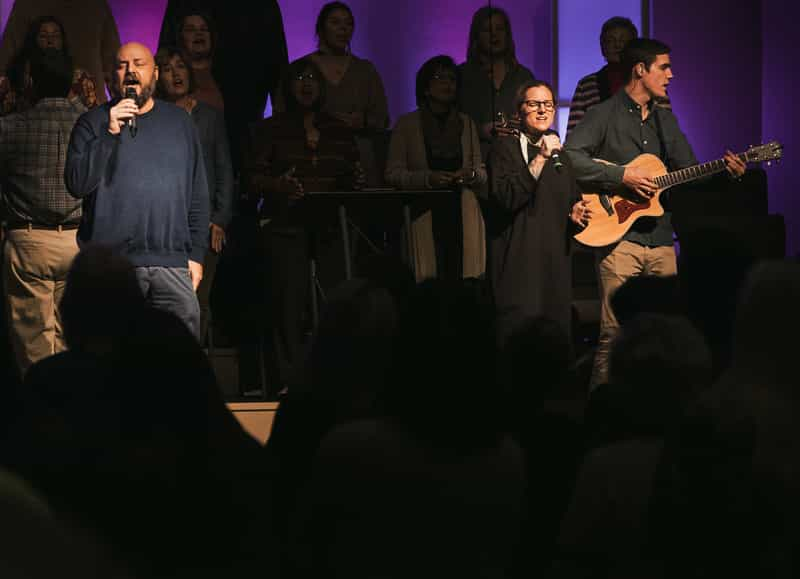 What it's Like to Live in Zachary, LA:
Located just 16 miles North of Baton Rouge is a charming smaller city with all the greatest parts of rural living with all the convenience of living in the city. Living in Zachary offers a unique blend of small-town charm and modern amenities, combining into a wonderful community to call home.
The city is surrounded by beautiful green spaces, including parks, forests, and nearby waterways. These peaceful landscapes provide abundant opportunities for outdoor activities like hiking, fishing, and hunting, allowing residents to escape into nature to effectively rest and reset. Zachary's proximity to Baton Rouge means a mere 20-minute car ride can bring you to nearby historic towns, shopping outlets, festive events, and even the airport.
Families are drawn to the city's excellent educational system. Zachary is home to the state's long-time #1 public school district in the state. The neighboring communities also have some of the highest-rating districts.
One of the standout features of life in Zachary is its strong sense of community. From local festivals and parades to community events and gatherings, there's always something happening that brings people together. The city has a low crime rate, providing residents with peace of mind. The community takes pride in maintaining a clean and well-maintained environment, making it a pleasant place to live.
Zachary uniquely bridges the gap between the city and rural areas, making it the perfect spot to enjoy your favorite activities, but have room to breathe at the end of the day! It's the perfect place to call home for anyone seeking a friendly atmosphere, beautiful surroundings, and a strong sense of community.
Think you're a great fit for this role? Become a candidate below.