Snapshot
Denomination: Disciples of Christ
Weekly Attendance: 150
Location: Paris,IL
The Role: Senior Minister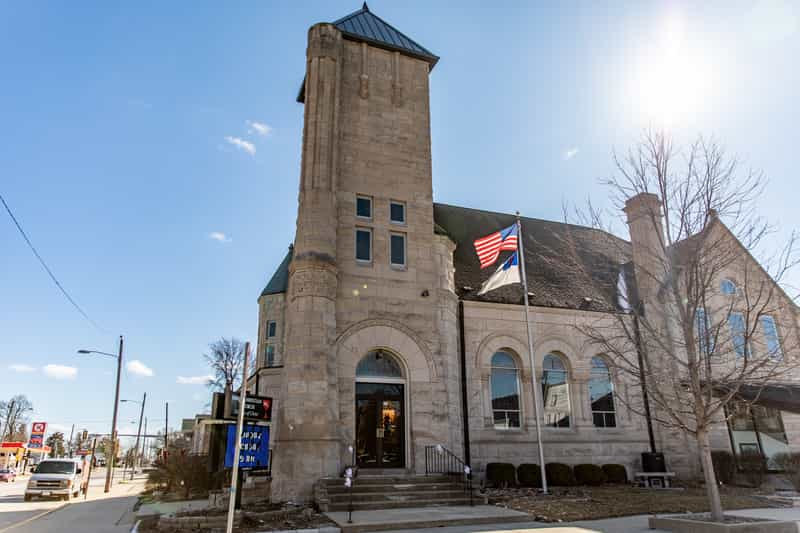 Meet First Christian Church :
First Christian Church is a very active and community-oriented church that hopes to continue to grow even more in the coming years. We are a close, loving, welcoming, and family-oriented church.
First Christian Church (FCC) of Paris began on March 19, 1855, when several residents of Paris were moved to begin a church organization "for the worship of Almighty God, constituted upon the foundation of the prophets and apostles, Jesus Christ Himself being the chief cornerstone, and to be governed by the living word of the living God." First Christian Church had used the old Presbyterian structure on Washington Street for 10 years before they built a new one in 1866. The cornerstone for the current Bedford stone structure was laid in 1895 and construction was completed after two years, with several renovations since then.
We take deep pride in being heavily involved in our community and are very dedicated to extending the Body of Christ beyond our church doors.
About the Senior Minister:
The Senior Minister will work with the General Board and lay leaders to develop an overall vision and direction for the congregation, providing spiritual guidance and administrative leadership. FCC is looking for someone who has a deep and vibrant personal faith and who pursues an active and spiritual life. The Senior Minister will be deeply relational and an effective communicator to build relationships with all members of the congregation.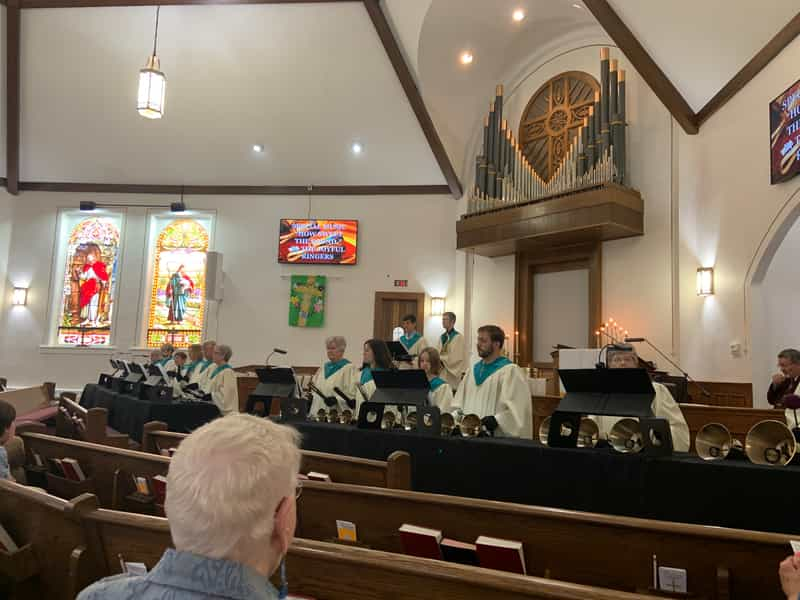 The Senior Minister 's Responsibilities Include:
The Senior Minister will work with the recognized committee teams, providing leadership, generating and encouraging new ideas, and acting as a resource to help the teams achieve their goals and duties.
Serve as head of staff for ministerial and support staff; lead weekly staff meetings, work with staff members to set goals, providing feedback, encouragement and discipline, as needed; monitor staff-related expenses and budgets, where applicable.

Preach and lead worship weekly; prepare and deliver Biblically sound, thoroughly researched and well-prepared sermons; coordinate with the Elders to schedule worship participation; provide resources and encouragement to the Worship Committee, and other committees as needed, to plan and execute seasonal worship themes; lead in special worship occasions, such as dedications, welcoming new members, baptisms, and so forth.

Provide leadership and guidance for and to the General Board; work with lay leaders to set agendas and guide discussions with committees, plus, provide guidance and materials to lay leaders in the training and expectations of their committee.

Encourage and contribute to the ministry of the Elders; attend fellowship and education opportunities; support the Elders' weekly participation in worship; provide opportunities for feedback and discussion.

Provide insight and objectives to the Stewardship and Finance Committee; serve as a liaison between the Finance team and the staff; participate in the budgeting process, supporting the various committees as they make decisions about the First Christian Church's financial resources and future objectives.

Represent the church within the community, taking an active interest in community functions; reside within the Paris community.

Shall perform such other duties and functions as may be directed, or requested, by the General Board and or the Staff Relations Committee.
As part of the Ministerial Staff Team, the Senior Minister will participate in the total ministry of the church, sharing in responsibilities, that include: following up with guests and prospective members; hospital visitation; pastoral care and counseling; teaching in Adult Sunday School and other educational church venues: performing funerals and weddings and doing other duties as requested and appropriate.
The Senior Minister must be accountable to God, as well as to the First Christian Church General Board, the Elders, and ultimately to the congregation for successful completion of the duties and expectations.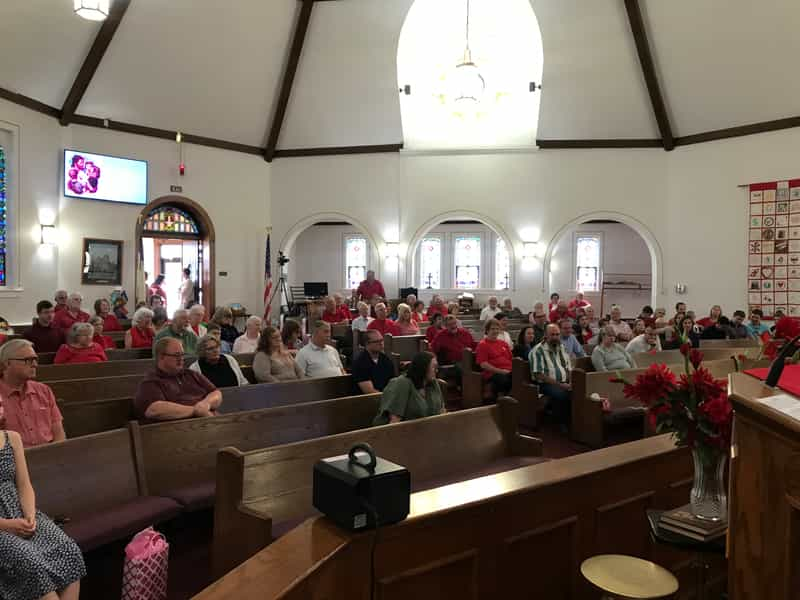 What You Bring:
The following describes many of the characteristics of the ideal candidate for the Senior Pastor:
Education & Experience
Undergraduate degree, required

Seminary degree, preferred

Ordainable with DOC

3+ years of ministry experience, including some pastoral experience
Knowledge, Skills, and Abilities
Technologically adept

Able to articulate thoughts and ideas clearly

Comfortable speaking in front of groups

Able to equip others to become leaders

Able to work well under pressure

Able to organize resources (people, funding, material, support) efficiently and effectively

Able to meet deadlines
Personal Characteristics & Qualifications
Trust and integrity

Dependable

Fiscally responsible, honors confidentiality

Interpersonal relationships, relates well to all ages of people

Personable and approachable

Open to new ideas and evaluation

Excellent communicator across a variety of mediums

Team Player

Desires to serve rather than be served

Desire to grow, self-motivator

Pursues an active and spiritual life

Takes self-care seriously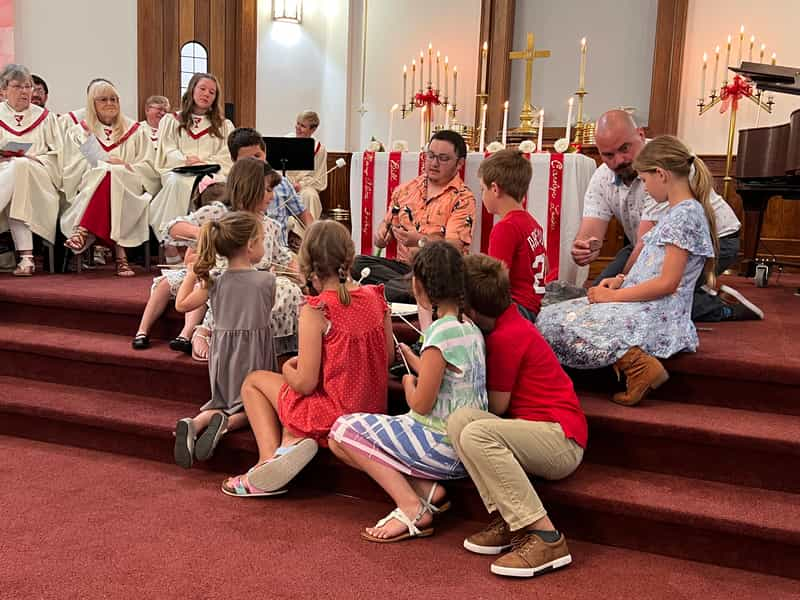 What it's Like to Live in Paris,IL:
Paris, Illinois is a close-knit, primarily agriculture-based and manufacturing community of 9,100 which has enjoyed notable economic growth in recent years.
The new state-of-the-art Paris Center of Fine Arts attracts major events bringing and developing musicians, speakers, actors, comedians, and more. The center sits adjacent to the new multimillion-dollar Paris High School, giving students of all ages the ability to explore the performing arts in a well-supported environment. In just eight years since Paris Center of Fine Arts opened, it has become known as a community treasure.
The opportunity the Paris Center of Fine Arts offers is one of many ways the Paris community invests in its education system to offer the broadest opportunities for its residents. This includes offering a variety of extracurriculars and more than 100 academic and career-oriented course offerings in Paris High School. Exciting varsity sports, nationally-known band programs, and dramatics programs that produce full-staged Broadway musicals are some of the fruits of the education program that the community gets to enjoy together.
Residents may also enjoy outdoor activities at any of the dozen parks in Paris. The parks provide beautiful gardens and gazebos, fishing areas, mini golf, splash pads, and more. Exploring the many parks in Paris is the perfect family pastime in between enjoying local performances. What's more, Paris is a short drive away from Indianapolis, Chicago, St. Louis, and historic Terre Haute, IN.
Between the abundance of local activities in Paris and the quick access to all that the larger cities have to offer, Paris is the perfect place to enjoy a depth of community and a sense of belonging. Residents never run out of things to do and interests to pursue in this growing community.
Think you're a great fit for this role? Become a candidate below.