Snapshot
Denomination: Non-Denominational

Weekly Attendance: 475
Location: Beatrice, Nebraska
The Role: Worship Pastor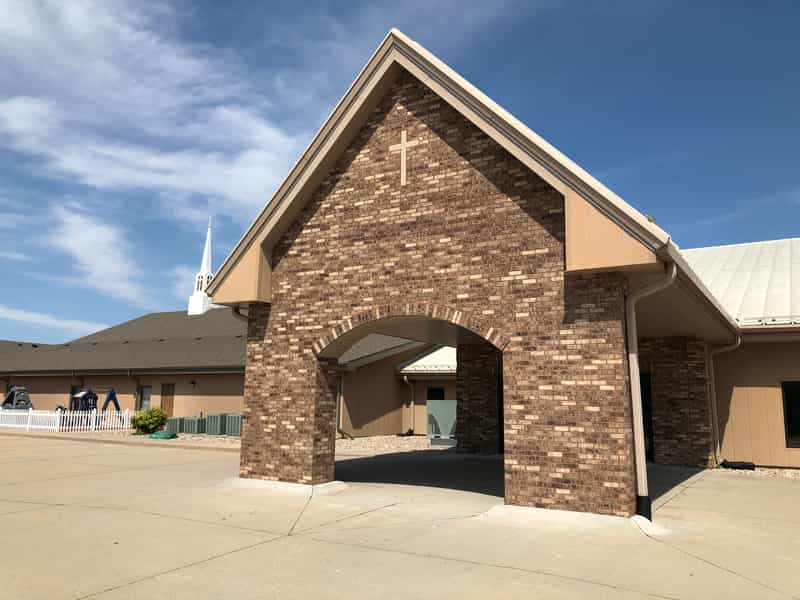 Meet Christ Community Church:
Christ Community Church is a vibrant church in Beatrice, which is in the Southeast corner of Nebraska. We are a nondenominational church that is passionate about growing the kingdom of God in this part of Nebraska and beyond.
We believe our great God has given us the ministry of reconciliation. We do this through sharing the Gospel whenever we have the opportunity. As people come to trust Jesus as their Savior, we are passionate about teaching them to love Him and to love each other. God has given us His Word to direct us on how to live our lives. He also gives us Himself as His Spirit teaches us how to grow in grace and in knowledge of Him. At CCC, we are one big family who loves to help and serve each other in a way that only a family can. CCC has been ministering to Beatrice and Southeast Nebraska for 30 years. Our mission statement and passion is to "Carry Christ to the Community." We have a special heart for children and students that do not have a church to share the Gospel with them and show them love.
About the Worship Pastor:
This person will serve as primary administrator of the Worship and Creative Arts ministries of the church. He will be responsible for the planning, organizing, conducting, and evaluation of a comprehensive creative arts ministry. The purpose of the position is to facilitate an atmosphere in which God is worshiped and glorified and the building up of the body of Christ.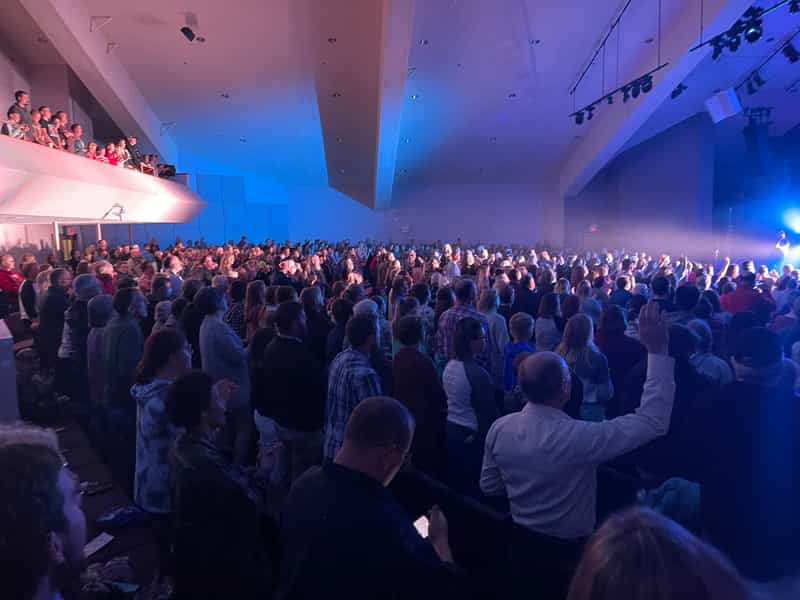 The Worship Pastor's Responsibilities Include:
Oversee all production and creative elements for worship.





Identify, invite, mentor, and empower leaders to be part of the Creative Arts Ministry.





Lead all worship services in worship as the lead musician and vocalist. Be willing to lead in other environments as necessary.





Lead in worship with passion, energy and professionalism.





Lead in worship through teaching the pursuit of the presence of Christ.





Plan choir music in the worship services at least twice a month each.





Develop volunteers to embrace and develop their skills and gifts to share with the church body in the Worship and Creative Arts Ministry.





Recruit and plan special music in the worship services at least twice a month.





Participate in all staff meetings and functions as a team player.





Lead in education of children and youth ministries for worship and the creative arts.





Plan and coordinate weekly services for worship.





Plan and coordinate special services for worship.





Be available to facilitate and serve for funerals and weddings.





Lead in organization of set up of stage design and weekly staging of this area.





Organize and clean storage areas for the Worship and Creative Arts Ministry.





Lead, manage, and recruit technical aspects of the Worship and Creative Arts Ministry. This includes sound reinforcement, video projection and lighting.





Help plan and facilitate holiday services.





Market special events.





Maintain office hours from 8:30 A.M. to 4:30 P.M. as needed to complete ministry functions. Monday through Thursday





Make fill-in arrangements when unable to perform duties as described during services or practices.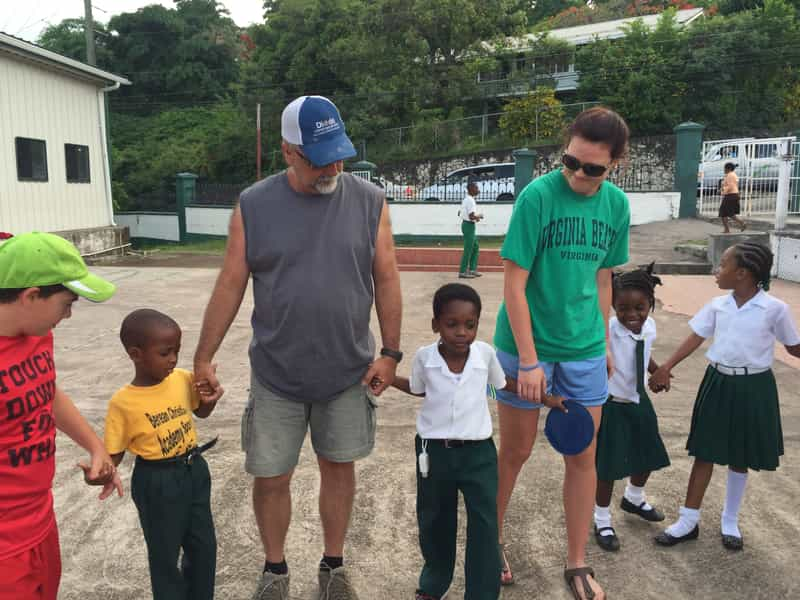 What You Bring:
Education & Experience
Bachelor's Degree in Music preferred





Minimum of 4 years of relevant worship ministry experience required





Experience in leading worship as the lead musician and vocalist
Knowledge, Skills, and Abilities
Able to organize and conduct all areas of the Worship and Creative Arts Ministries as needed.





Possess effective communications skills (both orally and written).





Possess good time management skills by being on time for practices, performances, and church services.





Demonstrate strong leadership and organizational skills.





Possess the interpersonal skills needed to relate to a diverse group of people such as pastoral staff, musicians, actors, church leaders, members and attenders.





Practice service and teamwork above self.





A passion and knowledge of audio engineering, stage design, lighting, and live stream technology.





An above average to excellent vocalist.





Have a working knowledge of music theory to make each aspect of the worship ministries successful.





Practice and support the policies and procedures of the church.
Personal Characteristics & Qualifications
Desire to practice and support the constitution of the church.





Have a clear testimony and assurance of personal salvation.





Feels called by God into full time ministry.





Demonstrates spiritual maturity.





Becomes a member of Christ Community Church.





Consistent Quiet Time.





Devoted to Prayer.





Regular Bible Study habits and ability to share the Gospel verbally.





Qualifies under 1 Timothy 3:1-7 and Titus 1:6-9.





Believes the Bible is the inspired Word of God.





Gifted to lead the congregation into meaningful worship.





Able to follow staff core principles.
What it's Like to Live in Beatrice, Nebraska:
Beatrice lies in the Southeast corner of Nebraska, just 40 minutes from the state capital of Lincoln. The population of Beatrice is 12,000.
Beatrice is an ideal size city, large enough to have big city amenities and access to resources, yet small enough to have a small town friendly feel. The city is an agricultural community with a passion for living life together. Beatrice is home to the Homestead National Monument of America, attracting an average of 70,000 visitors annually. Beatrice has beautiful city parks, bike trails, water park, YMCA, ball fields, race track, museum and historical society, and a dog park.
The Beatrice school system strives to be among the best in the nation. Overall, students do significantly better than the state average on State Assessments. Southeast Community College is also in Beatrice. It boasts of inter-collegiate athletics, academic transfer courses, agriculture, business and nursing programs.
The cost of living is much lower in Beatrice than in many parts of the country. The housing market has peaked and the smaller town atmosphere leads to a family feel. It is a safe, family friendly city where most people are passionate about Husker sports. The University of Nebraska is 45 minutes away, and on fall Saturdays, many people from Beatrice make their way to Memorial Stadium to support their team.
Think you're a great fit for this role? Become a candidate below.