Snapshot
Denomination: Non-Denominational

Weekly Attendance: 1,000
Location: Meridian, ID

The Role: Executive Adult Discipleship Director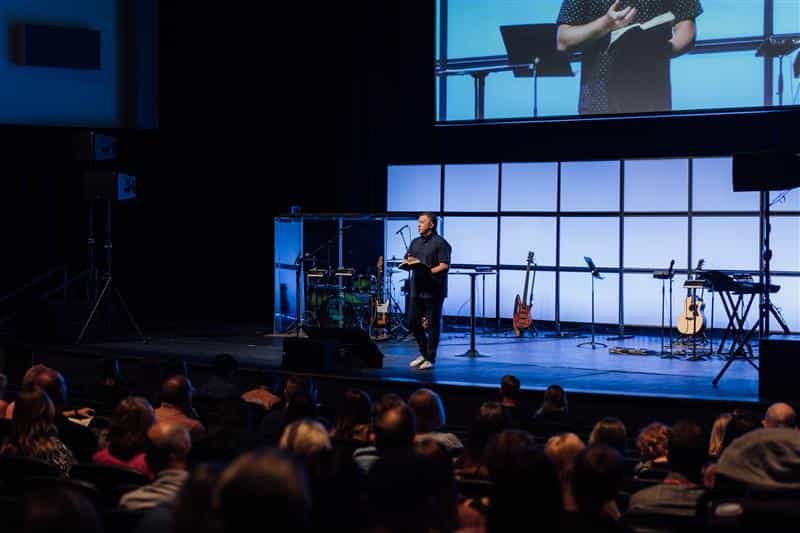 Meet Stonehill Church:
In the spring of 2012, a group of people, including Doug and Heather Connelly, helped plant Rockharbor Church in North Meridian, Idaho. Within 4 years, Rockharbor continued to grow and began to think about planting another church in the Treasure Valley. By the spring of 2016, Rockharbor decided to launch a sister church in South Meridian with Doug Connelly becoming the lead and founding Pastor. As a result, Stonehill Church had its first Sunday service in August of 2016. We began meeting at Victory Middle School, and then in 2019 moved our Sunday services to Mountain View High School.
We believe the future is bright at Stonehill Church. Currently, we are praying and planning for what is next. At Stonehill Church, we have a heart for the following:

To continue to reach those who do not have a relationship with Jesus.
To continue to build up and disciple the believers at Stonehill Church.
To make a significant impact in our local community by serving with strategic outreach events, but also by teaching our church partners to serve individually every day.
To pray and plan for permanency in regard to building a facility. We currently have property on Amity close to Meridian Road. We are looking to break ground in the spring of 2024.
About the Executive Adult Discipleship Director:
The Executive Director of Adult Discipleship's primary role is to help the adult attenders of
Stonehill to take their next step on the Stonehill discipleship pathway through the leadership
of our Community Groups, Men's and Women's Ministry, Mid-level studies and events, Next
Steps, and First Impressions teams.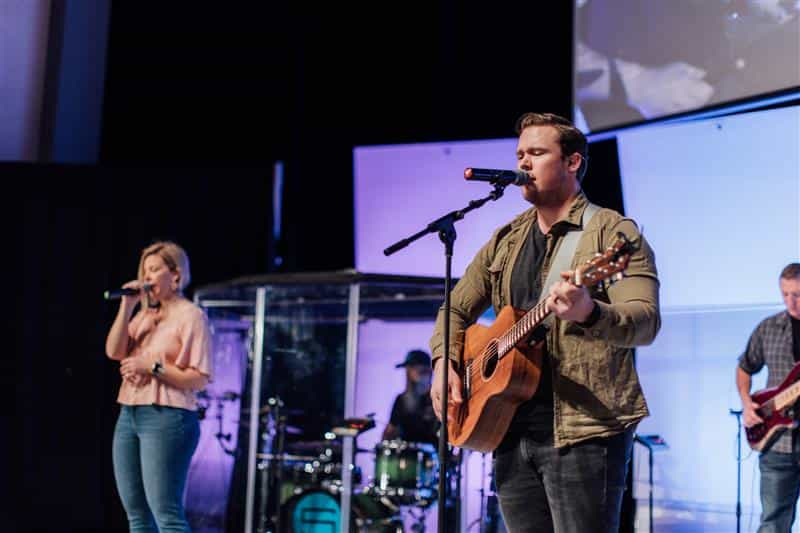 The Executive Adult Discipleship Director's Responsibilities Include:
Work with the SH staff to develop church-wide strategies surrounding Community Groups. This includes:

Semi-Annual church-wide campaigns.

Leadership development. Create and implement an intentional pipeline process for group leaders.

Growing the Community Group ministry to keep up with the overall growth of SH and to ensure our CG to Sunday AM attendance ratios stays above 80%.

Regular evaluation of group effectiveness.

Overseeing group study content. Cultivate biblical curriculum for community groups and create sermon study guides that have biblical depth and practical application.

Recruit and develop a team strategy that is sufficient to care for the number of leaders at Stonehill.
Design, implement and manage strategies that make it easy to join a group. This includes:

A process that is relational and is intentional about placing people in groups they will personally connect with and want to stay in.

Developing website content and group finder capability.

Periodic church-wide emails with easy-to-use click-to-join opportunities.

A lobby presence designed to make it easy to get information.

Create and oversee leader development that finds and equips leaders over time. This will include:

Communication strategies

A recruitment plan and process

Clear leadership expectations

On-site, decentralized and web-based leader development opportunities

Coaching

Leads Next Steps, and First Impressions Staff:




Our Next Steps Team is made up of one full-time Next Steps Director, a part-time First Impression Coordinator, and part-time Office Administrator.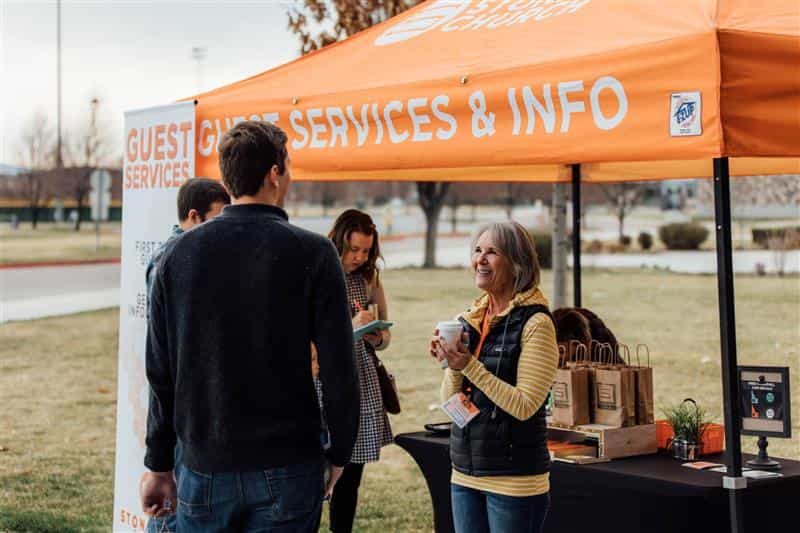 What You Bring:
The following describes many of the characteristics of the ideal candidate for the Executive Adult Discipleship Director:
Education & Experience
Minimum of 3 years of experience on a team within a medium-to-large church context that reveals skills necessary for this role.

An applicable educational background. (Bible degree preferred)
Knowledge, Skills, and Abilities
Ability to supervise pastoral staff and to understand, motivate, and support ministry leaders.

Personal initiative and diligence that produces follow-through in tasks.

Understand group dynamics and ensure effective consensus building and decision-making.

Strong interpersonal skills—ability to communicate persuasively and compassionately, both orally and in writing.

Promotes a positive attitude and working environment, desires to have fun, and is flexible.
Personal Characteristics & Qualifications
Commitment to personal spiritual growth and healthy lifestyle.

Models standards and expectations of leaders within Stonehill Church, including:

Partnership

Regular attendance at all services and Stonehill Church

Abstain from tobacco and illegal substances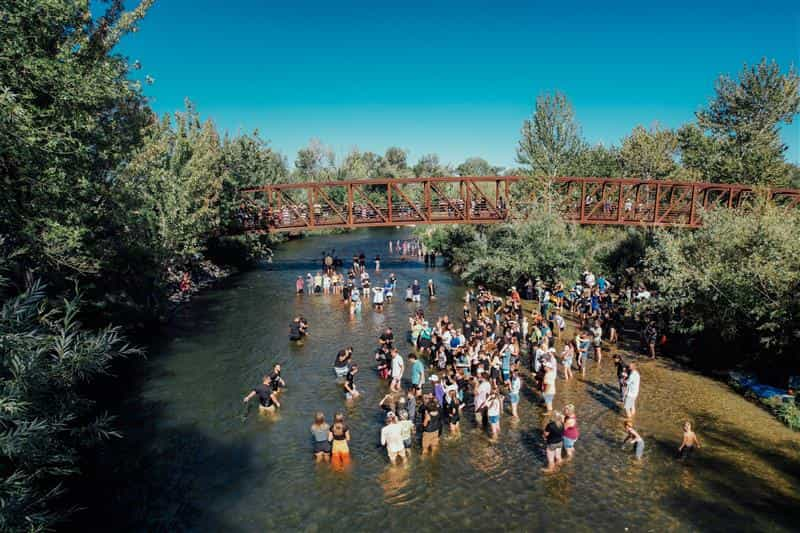 What it's Like to Live in Meridian, ID :
Meridian, ID is a suburb of Boise with a population of 107,787. Meridian is in Ada County and is one of the best places to live in Idaho. Living in Meridian offers residents a sparse suburban feel and most residents own their homes. In Meridian there are a lot of bars, coffee shops, and parks.
Downtown Meridian's streets are filled with mid-century bungalows, big oak trees, old brick storefronts, and a whole lot of charm. There's some great hidden finds when it comes to restaurants in this area. The Village is the central gathering place in Meridian. With boutiques, restaurants and a cinema, it's the perfect place for a fun date night, shopping spree or solo matinee. Meridian is one of the fastest-growing cities in the U.S., with theme parks, shopping plazas and a growing culinary scene.
Think you're a great fit for this role? Become a candidate below.